SAINT JOSEPH CONSECRATION
Congratulations, again, guys!
NEXT MEETING
Wednesday, March 24th @ 7:30
in the CHURCH
[*with fraternity following]
LENTEN GROUP READING
SAINT FRANCIS DE SALES
We are continuing our reading
of Introduction to the Devout Life
by Saint Francis de Sales.
40 days (not including Sundays).
119 (almost 120) small chapters.
About 3 chapters a day.
* Skipping Sundays
The reading is a little tough.
And it will feel like it too
on some days.
If you've already purchased
Introduction to the Devout Life
then you're all set.
If you have not, you may do so
by clicking the link below.
Below, you will find the
reading schedule,
as well as our meeting dates
and Zoom calls.
[Our next meeting, March 31st @ 7:30
will be in the cafeteria, which
is just below the gym.]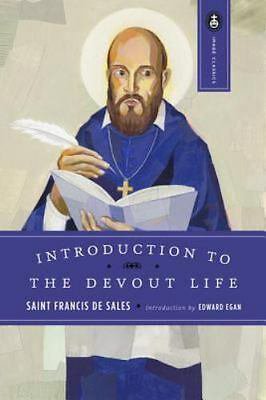 GROUP SCHEDULE
JOIN AT ANY TIME
NEW TO THE ROUNDTABLE?
Just complete the form below
to let us know you're coming
to the next meeting.
You are welcome to bring a friend
but it would help us to know
how many to expect.
You're also welcome to pray
with us from your home.
Read along and join us
for the Zoom calls.
You can also use this form
for any other questions
you may have.
- Father Rob
with
Bryan Kwasnik
PRAYER TO SAINT JOSEPH
O Blessed Saint Joseph,
to whom the Son of God was entrusted,
teach us what it means to be a man.
Amen.