NEXT MEETING
THIS WEDNESDAY, Jan 6
We'll meet in the Church, again.
And what a blessing and joy
to pray the Consecration with you
in the presence of the Church,
and with so many of
your families.
What a gift you are.
And what a gift God is offering
to us in one another.
God bless you, guys +
- Father Rob
with
Bryan Kwasnik
LOCATION
Considering the large number of men,
we think it best to meet in
the CHURCH.
CONSECRATION
If you're visiting this page
and are interested in making
Consecration to Saint Joseph,
you can use the form below.
Either I or Bryan will get
back to you right away.
- Father Rob
with
Bryan Kwasnik
THE BOOK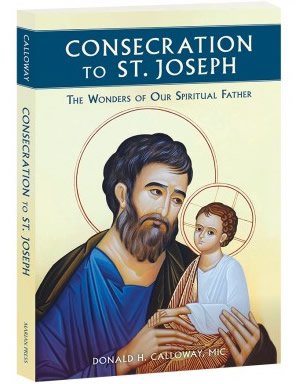 JOIN AT ANY TIME
NEW TO THE NEXT MEETING?
Please complete the form below
to let us know you're coming.
You are welcome to bring a friend
but it would help us to know
how many to expect.
(You can also use this form
for any other questions.)
PRAYER TO SAINT JOSEPH
O Blessed Saint Joseph,
to whom the Son of God was entrusted,
teach us what it means to be a man.
Amen.