*CORONAVIRUS AID
TO THOSE WHO CAN HELP OTHERS
Please see the flyer below.
All of your donations will go
directly to those in need.
TO THOSE IN NEED OF ASSISTANCE
Greetings!
If you or someone you know needs assistance,
let us know how we can help you.
We have food and supplies,
and many other services.
Take a moment to request an appointment
by completing the form below.
Fiat Yes!
- Danielle LaRose
WOULD YOU LIKE TO HELP?
Please bring the following
food items and supplies,
on their respective days,
to the Parish Outreach Office.
We'll make sure they go
directly to those in need.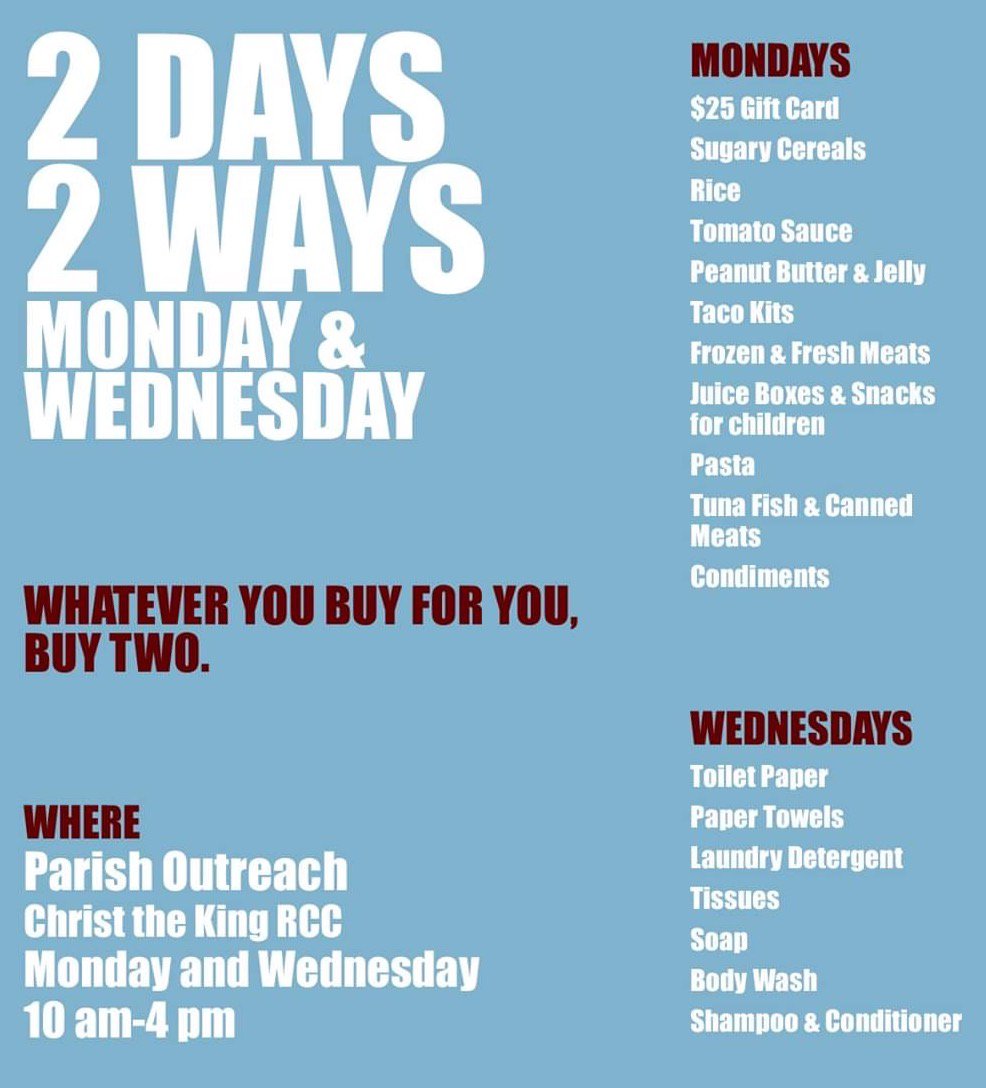 FOLLOW ON FACEBOOK
Stay up to date with CTK PARISH OUTREACH
by following the link below to the