MASS TIMES
Saturday 5PM
Sunday 8AM (Streamed)
10AM and 12PM
Monday - Friday 9AM
(Streamed)
Saturday 8:30AM
(Streamed)
[All Mass intentions are listed
on our parish calendar.]
CONFESSIONS
WEDNESDAY | JUNE 7
9:30-10:30am
and
THURSDAY | JUNE 8
5-6pm
or by appointment
FUNERALS
William J. Bongiorno
[ Saturday, June 10 at 11AM ]
DEVOTIONS
Church Open Daily 8AM to 8PM
(to 2PM on Sundays)
Holy Hour of Reparation
Friday 8AM to 9AM
The Holy Rosary Daily
following the 9AM Mass
[except if there is a Funeral]
First Saturday Rosary
prayed before 8:30AM Mass
Eucharistic Healing Hour
4th Thursday of the month
7PM to 8PM
Family Adoration
2 Tuesdays of the month
[for families with young children]
6:30PM to 7:30PM
SPECIAL INTENTIONS
For
Gige Anderson | Veronica Antoci | Joseph Billone | Patrick Bonavise | Jan Borawski | Karyn Brandel | William Cardone, Sr. | Robert Carlin | Naydeen Cedeno | Tony Cinque | Pat Cleary | Allison Czeczotka | Daniel Costello | Gloria Dellicarpini | Raymond Richard Drewes | Baby Abigail Elliot | Christine Evans | Jaclyn Falcone | Jim Fallon | Christopher Frey | Clare Frigari | Geraldine Galati | Joann Grossi | Mary Heizman | Harry Heizman, Jr. | Al Jurgensen | Matthew Keeffe | Jack Kennedy | Colleen Kojak | John Lafemina, Jr. | Barbara Lee | Thomas Leverich | Nestor Lobito | Constance Makowski | Marie Mastellon | Gerard Mastellone | Maureen Merola | Joseph Oreiro | Dominic Pasatieri | Peter Petruzzi | John Poggi | Dorothy Poulis | Dina Rajotte | Liam Richards | Concetta Ritter | Teresa Scarapicchia | Lydia Sharp | Joseph Stillitano | Franca Strippoli | Carol Tonner | Diane Ullman | Alexander Vecchione | Johanna & William Visnius | Richard Vitta, Jr. | George Yurcak | Christopher Zizzadoro
For the repose of the souls of
all the faithful departed.
William J. Bongiorno
Joseph DeTurris
Debra A. DePasquale

The Church on Long Island is honoring the Sacred Heart of Jesus throughout the month of June. You may know that the Feast itself is on June 16th. The hope is that devoting the entirety of the month to that uniquely perfect love that comes forth from the heart of Jesus, we might grow in our understanding of true love.
What is love, anyway? We use the word in so many instances that it becomes difficult to define it. The Greeks have many words for "love." And while we do too, we nevertheless use that one word to replace other perfectly good words like adore, admire, like, and feel. We say we love our mothers, and we say we love our dogs.
And then there is the specious cultural use of the word "love" to justify licentiousness and to defend tolerance. Finding someone's lifestyle thoroughly disagreeable, we leave that person untroubled, arguing that love demands such indifference. This is the kind of love that we see on display during Pride Month.
But is that truly love? Is the heart of Jesus, for example, content to leave us untroubled in our sin? I don't think it is. Does it not, rather, desire our conversion? When Jesus appeared to St Margaret Mary Alacoque, he held his heart out to her saying, "Behold the heart that has so loved the world and been so little loved in return." He used the word "love" two times, neither synonymous with indifference or license.
The true love of the Sacred Heart of Jesus is a transforming love, which warms our cold hearts and molds them after the likeness of his own. This is what we mean by love. Love seeks what is truly best for the other. And sin is never good for us.
But how do I love someone who is resisting me, or who thinks I hate them just because I disagree with their decisions and actions. This is where knowing other words for love is of vital importance, words like: gentleness, forgiveness, patience, and grace. +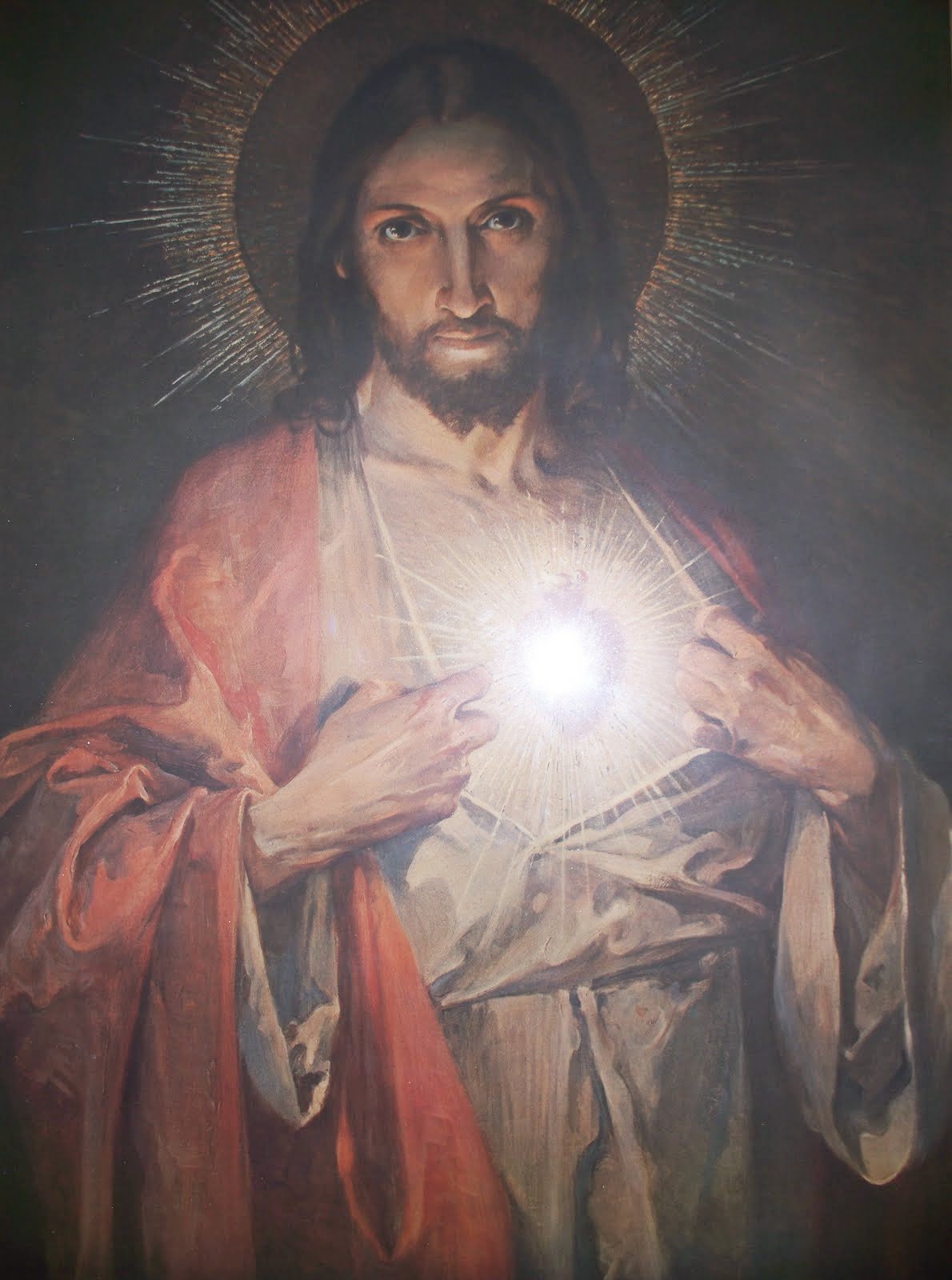 LIVES OF THE SAINTS
by John Linge, Director of RCIA
June 9 | saint columba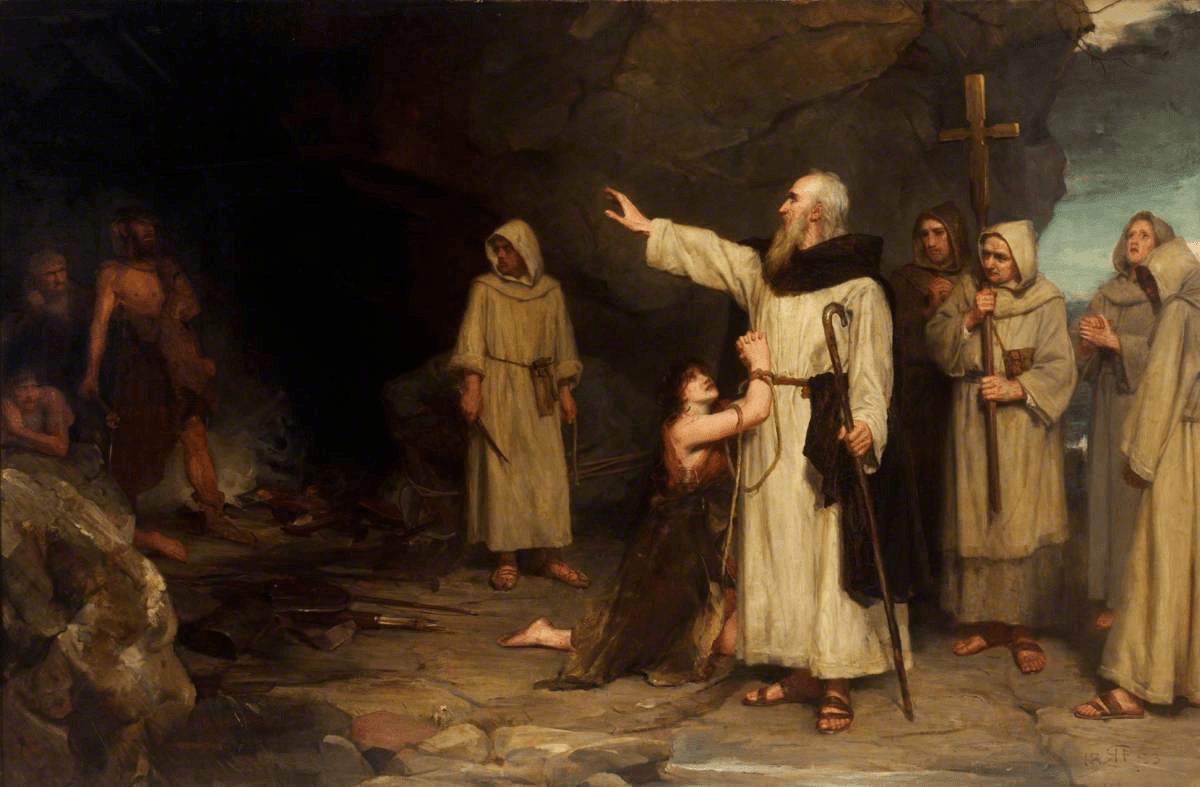 Born in 521, his family was of royal descent. There is some dispute about his birth name. Some say he was originally named "fox" in his native language, and adopted a name meaning "dove" in later life, but others claim his birth name was the same as the name we know. In Latin, his name, "Columbanus," means "dove" from which we get "Columba."
These were the days of the explosive growth of Catholicism in Ireland. Columba was destined for the monastery from an early age. He received an education, rare in those days and, when he was 20, entered Clonard Abbey, where he became a monk and later was ordained a priest. In 544 he returned to his home to escape a pestilence that had afflicted his monastery.
Columba was described as an imposing man, tall with a powerful build. He was able to project his melodious voice from hilltop to hilltop. He traveled widely, establishing monasteries that later became important centers of Irish culture. At one point, he began a pilgrimage to Rome, but ended it in Tours, France, where he purchased a copy of the Gospels that had been owned by St. Martin of Tours and returned with it as a relic.
Once, while traveling through Ireland, he came across a well that had become polluted. He blessed it and the water became clear, "sord" in Irish. The town around the well was named Sord because of this. Over time, the name became corrupted to "Sword," a name it bears today.
In an age of violence, a war was started over a copy of the Psalms. Columba had copied it and intended to keep it, but another monk disputed his right to do so.
Somehow, two Irish kings got involved and fought a battle in which 3000 men were killed. Also, a relative sought sanctuary with him, but was dragged from Columba's side and killed for fatally injuring an opponent in a hurling match. Even sports were violent in those days!
These events bothered Columba's conscience, so he left Ireland for Scotland. Although he visited his homeland several times, he finished his life in Scotland. Along with twelve companions, he established the famous abbey of Iona on a windswept island off the coast of Scotland. He turned this new monastery into a school for missionaries. He was a renowned man of letters. He wrote several hymns and transcribed over 300 books. Note that "transcribing a book" in that era meant copying, letter by letter, a master copy of the book by hand.
Records show that he died at Iona in 597 and his relics were divided between Scotland and Ireland. Commonly known as Colmcille in Ireland, he, St. Patrick and St. Brigid of Kildare are considered the Patron Saints of Ireland. The story of the spread of Christianity is punctuated by stories of great heroes of the faith like Saint Columba.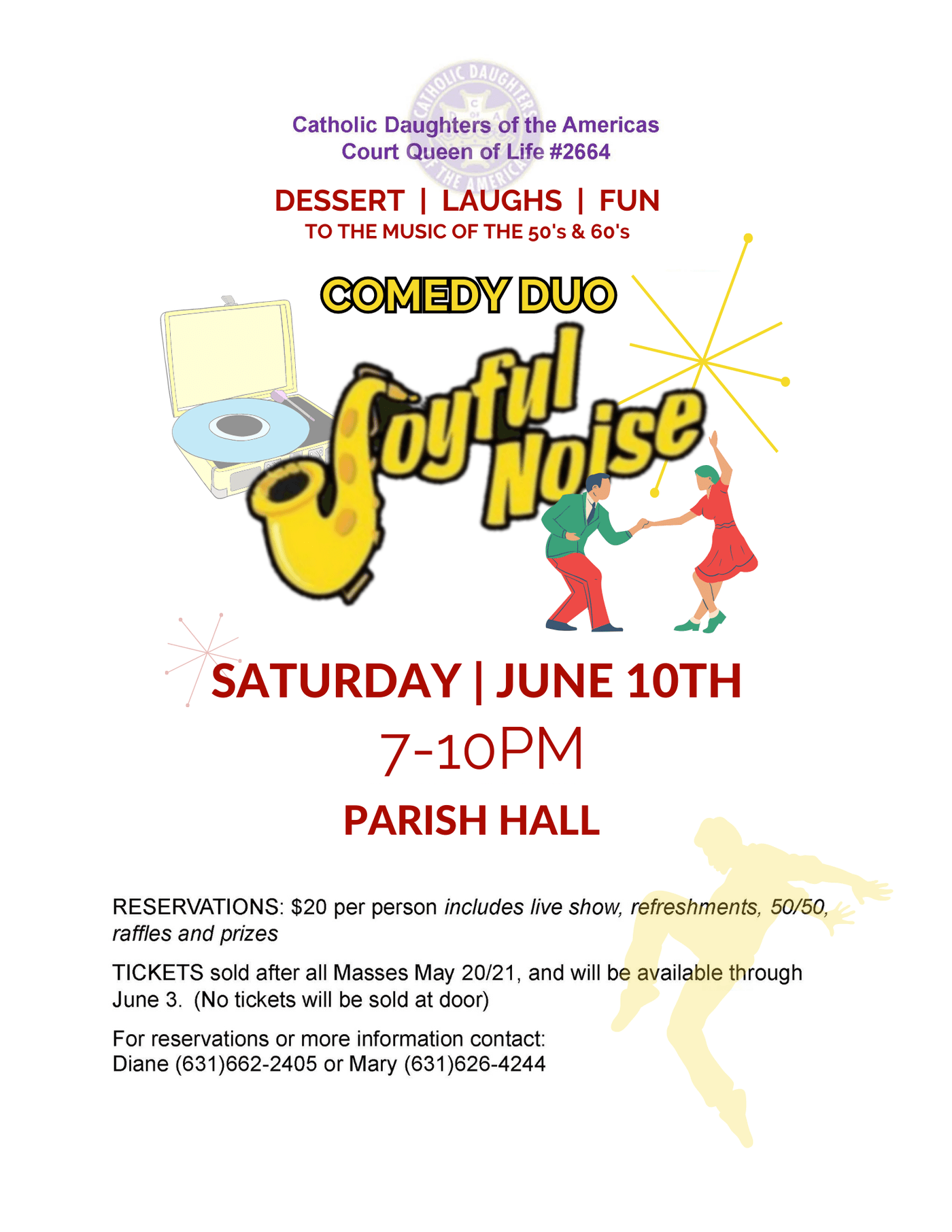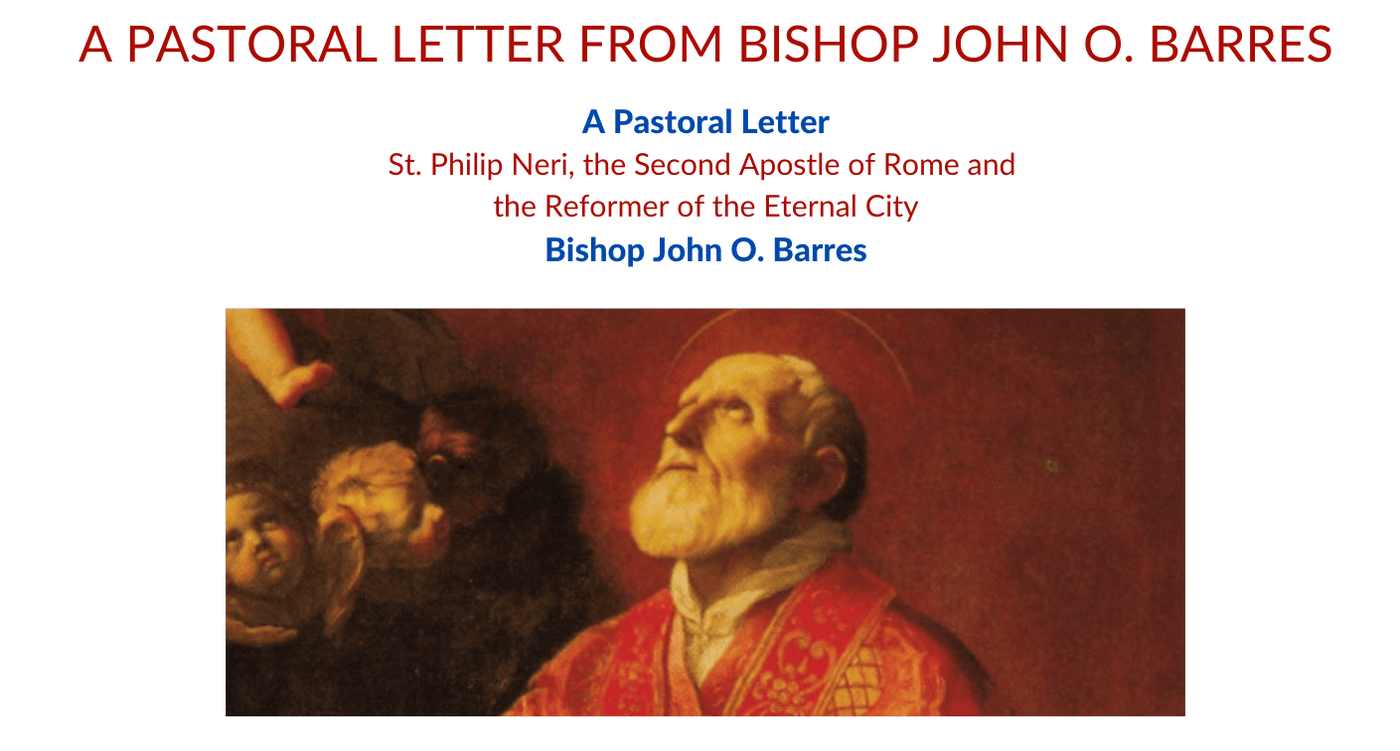 BEYOND THE PARISH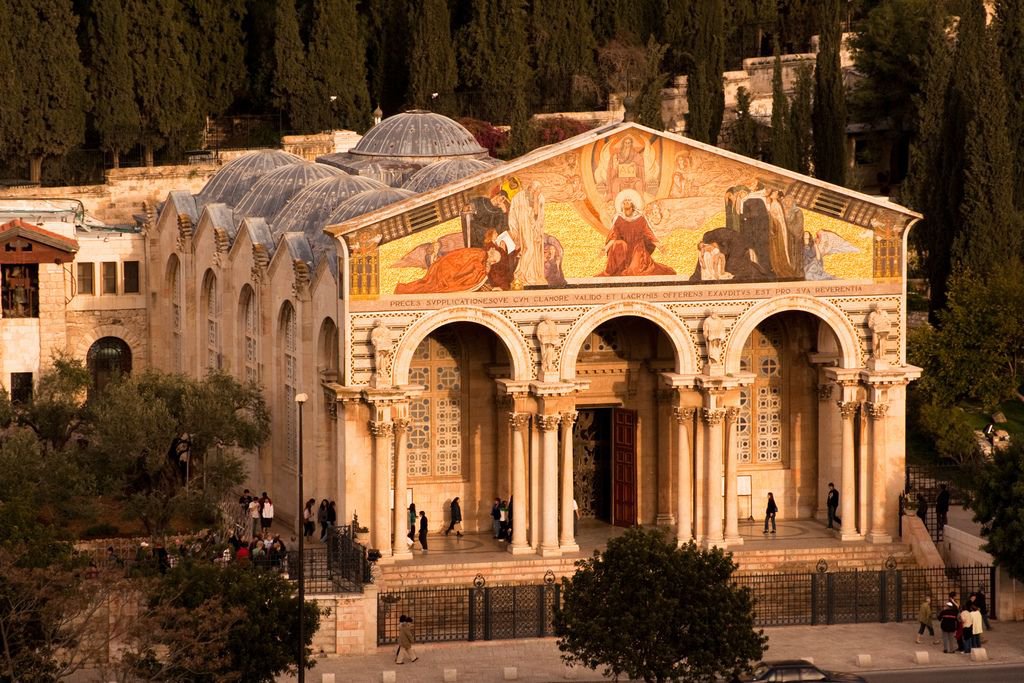 Congratulations to parishioners Andrew W. McConaghy and Robert J. Pic, for achieving honor roll averages during the second trimester at Chaminade High School.
Join Bishop Andrzej for Scripture Reflection Series starting
Wednesday, June 7, 2023 at 7:30pm via ZOOM
Bible Study Verses: Mary, Mother of the Incarnate Word
Gospel of Luke 1:26-56
Annunciation and Visitation of Mary
Registration is required in order to receive the ZOOM link to each session. Please contact the Western Vicariate Office with your name, parish, email address and phone number.
Send your email with this information to:
westernvicariate@drvc.org, or call Suzanne at 516 744-6850.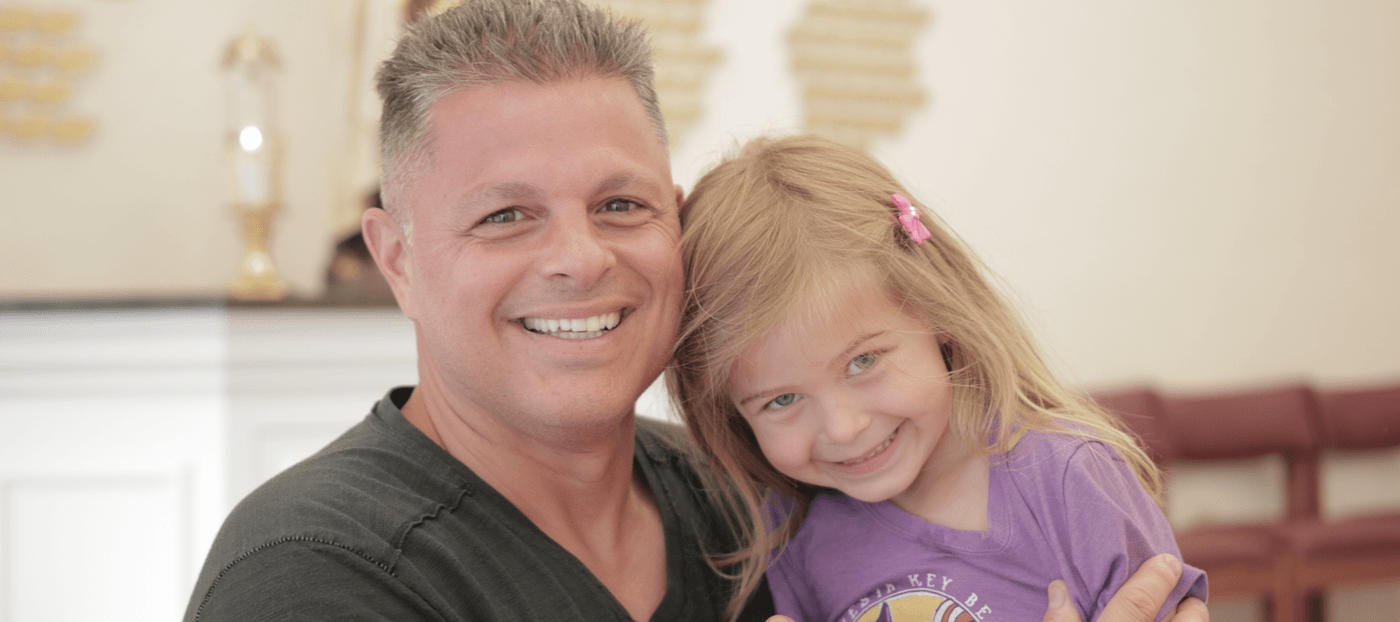 FAMILY ADORATION
Eucharistic Adoration Holy Hour
for Families with Children
TUESDAYS | 6:30PM
JUNE 6 | JUNE 20
MEMORIALS
SANCTUARY CANDLE | Sonny Petrulli +
BREAD AND WINE | Joseph Mormando +
ROSE FOR LIFE | available
DEVOTIONAL CANDLES
Saint Therese | available
Saint Anthony | available
Saint Jude | available
The Holy Family | available
Sacred Heart of Jesus | available
The Blessed Mother | Tony and Enza Iannitelli
These large devotional candles, by each of the shrines in our church, burn for the whole week. Please contact Rose Ann Linko [ralinko@ctkrcc.org] at the parish office to dedicate any of these Memorials. The offering is $25.
PAVER MEMORIALS
Brick pavers in Our Lady's Prayer Garden are available to be engraved in memory of a loved one, to mark a special occasion, or commemorate a living person or family. The offering is $130.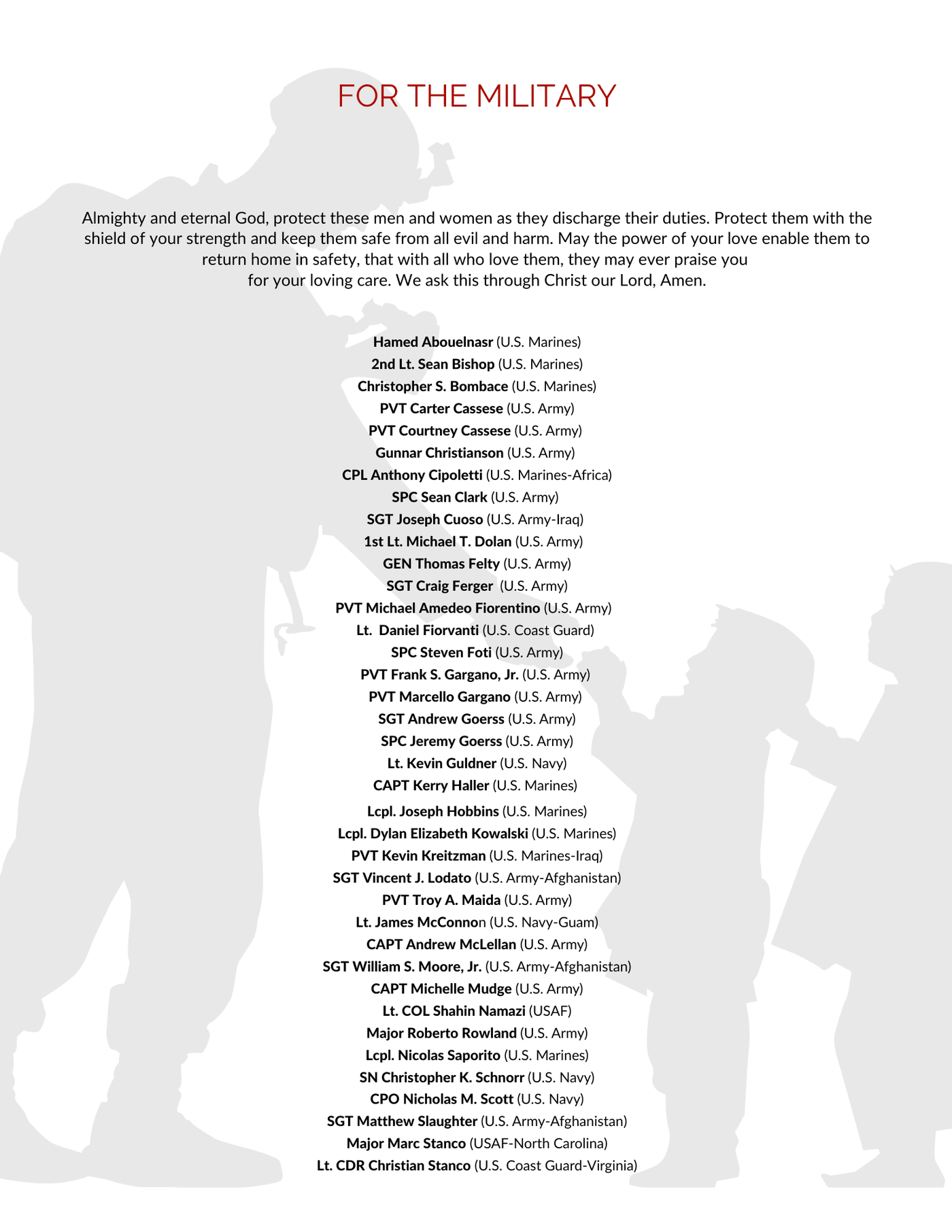 Lord Jesus Christ, King of our hearts,
have mercy on us!